Gelatine is very common in our life. We use it make many foods. So today we will know, what can gelatin to do. Let we introduce the usage.
The benefit of gelatin
If it had a beauty routine, gelatin would certainly play a big role. Gelatin is the cooked form of collagen. It rich of amino acids that can help strengthen teeth and hair, smooth the wrinkles. And give your skin a healthy glow. But aesthetics aside, gelatin is an all-in-one food. It can heal your gut, balance your hormones and boost your immune system.
The form of gelatin
Gelatine is cook by collagen. Collagen is the structural protein that helps keep skin elasticity. It let your skin looking smooth, plump, and supple. Eating foods that increase collagen production naturally. Such as gelatin has been proved to effectively promote the skin's elasticity and appearance from the inside out.Our bodies naturally produce collagen. But as we age, our body begin to produce less collagen. Many anti-aging skin cream formulas contain collagen. But most collagen molecules are too big to penetrate the skin's surface. Even when collagen molecules are hydrolyze or broke down into smaller parts. They're still cannot to interact with the skin's natural collagen supply. This means most topical anti-aging collagen creams may be invalid.
The usage of gelatin
As a protein, gelatin is a slower protein to digest. It helps maintain you full for longer periods of time. This helps balance blood sugar levels. Also reduces eager for excess carbs and processed sugar. Gelatin has also been proved to reduce blood sugar spikes. And decrease the body's response to glucose when ingested with sugar.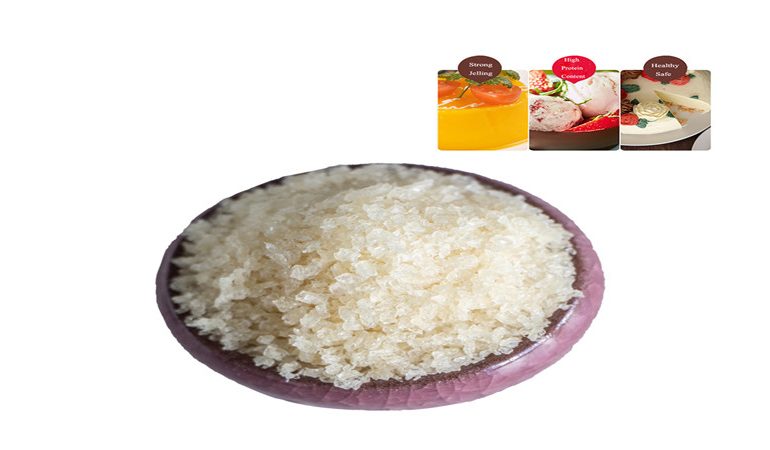 Gelatin can use as candy, such as soft candy, toffee, etc. It can make candies are more elastic than other candies. Gelatin is good for food digestion, so it is very popular with everyone. In candy production, gelatin is more elastic, tougher, and more transparent than starch and agar. Especially when producing soft sweets with […]